The charity WaterAid proposed to UAL students to design a creative solution to raise awareness of the global water crisis. Choosing to focus on WaterAid's vision to have everyone, everywhere having safe water, sanitation and hygiene by 2030, became the inspiration for this project.

 2030, name of our designed editorial magazine includes creative imagery to educate audience members on the struggles and hardships that are faced when running water is not available. The aim is to educate and evoke young creatives to the global water crisis and to response in a new artistic perspective.  It also celebrates the benefits WaterAid provides for countries facing these issues by  representing through vivid and bold visuals. 
After pitching and being selected to represent WaterAid in the 2019 London Design Festival, the publication and animation was produced in a collaborative group consisting of myself, Alexandra Kruusberg and Issabella Hindley-Cupper. 
Mock-up images pitched to WaterAid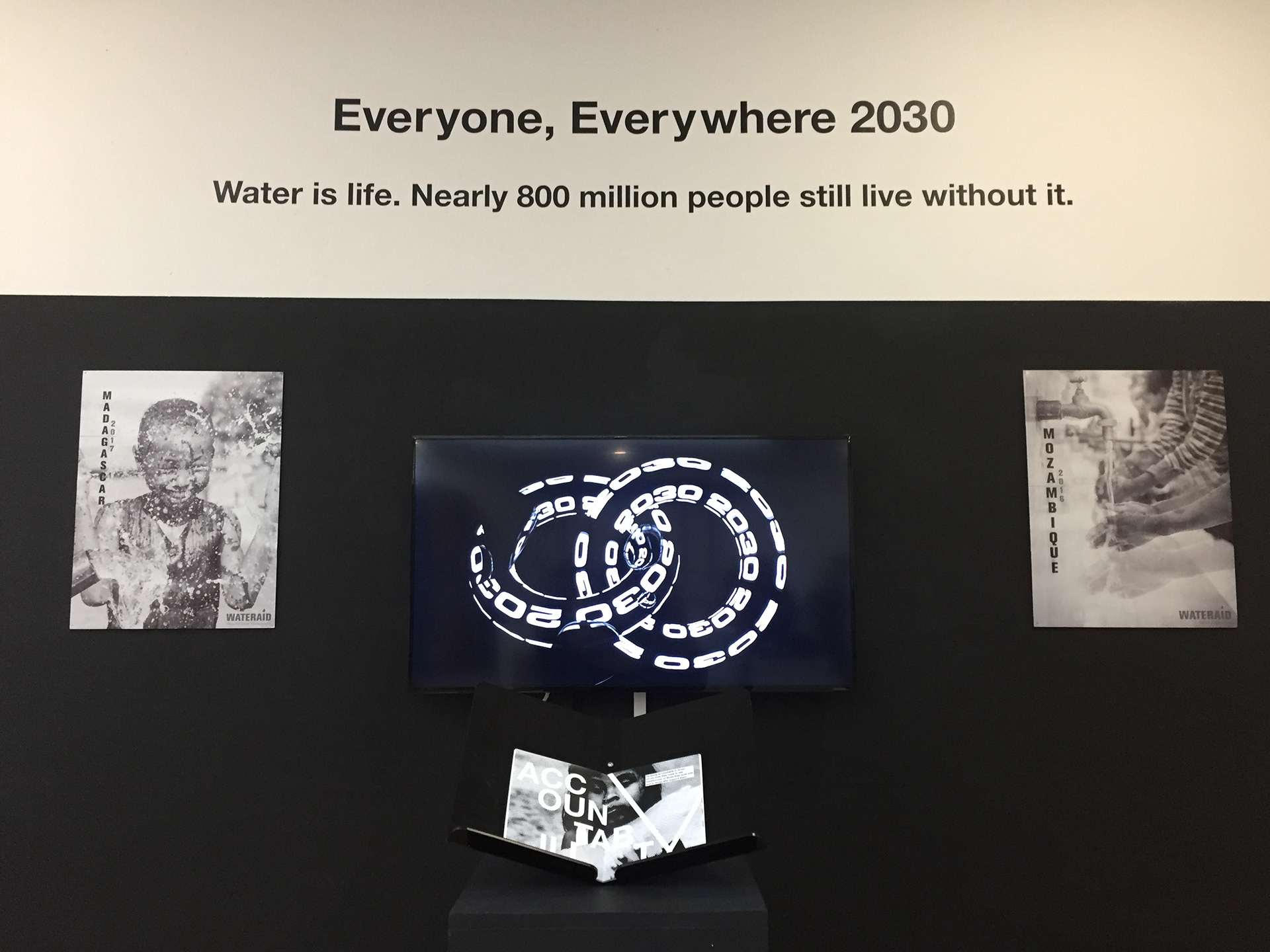 The publication mockup was showcased at UAL's London College of Communication. The display was designed and created by me. It featured alongside the publication, an animation, posters and vinyl lettering to futher state WaterAid's goal and the purpose of our publication. 

I personally worked alongside the exhibition cutuor, Irene Martin to help create the exhibiton space which included other student's work.